Websites are what we do.  In fact, that is
all

we do.

Here are some samples of our web work.

Feel feel to contact us if you would like to see additional samples.
---
A-1 Scuba & Travel Aquatics Center
Recognized as one of the top scuba diving centers in the U.S., A-1 is an amazing place with a highly knowledgeable staff. Our mission was to create a web site that looked as good as their store, reflecting their amazing array of professionalism, experience, and the many areas of services and products they offer.
---
Integrated Medical
Integrated Medical specializes in providing customers with the rehab products they need at prices they'll love. With a focus on excellent customer service, they serve the rehab community with pride. They hand pick only the best products and stand behind them.
---
MOjility
Mojility, Inc. is a partnership of individuals who have spent their careers in the physical rehab industry. They are manufacturers, sales & service professionals, and product specialists with a passion for their field. Their knowledge, experience, and solid relationships position them to offer valuable support within the rehab industry.
---
MySpicer.com
MySpicer.com is a division of the Rocky Mountain Spice Company, an organization that provides high quality herbs, spices and custom blends to the food service industry. The MySpicer website and the fully integrated web store, sell wholesale herbs, spices and quality gourmet ingredients to the general public.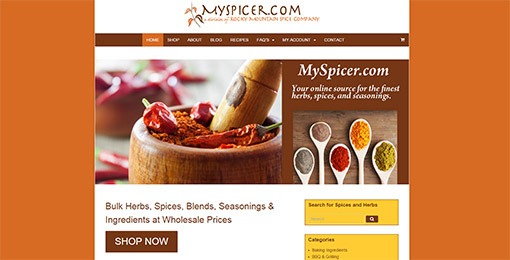 ---
Value Engineered Products (VEP)
Value Engineered Products, Inc. offers the engineering, mechanical and insulation communities a series of insulated pipe supports designed to meet the broadest range of applications. Whether you are writing a specification, providing an estimate or installing products in the field, VEP delivers excellence by design.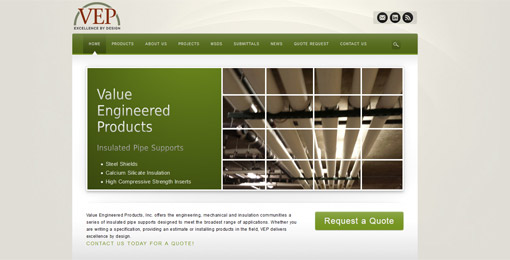 ---
Falci Adaptive BioSystems
Falci Adaptive Biosystems is a nonprofit organization dedicated to helping those with neuromotor disabilities increase their ability to control and interact with their environment.
The organization works closely with engineering experts and leading medical centers to develop novel technologies and rapidly transition these into rehabilitation and adaptive systems. Through their Falci Adaptive Motorsports program, auto racing is used as a promotional and inspirational platform for those who are wheelchair bound.
---
BattleZone Arena
BattleZone Arena is Northern Colorado's Ultimate Indoor Soft Dart BattleField. They provide fun, safe, competitive games and activities for kids of all ages that promote honest play, teamwork and good sportsmanship. They offer Nerf bow and arrow competitions, combat games, girls only bow and arrow combat games, Hunger Games themed competitions, birthday parties, corporate team building activities, and special events tailored just for their customers.
---